Kaleva Church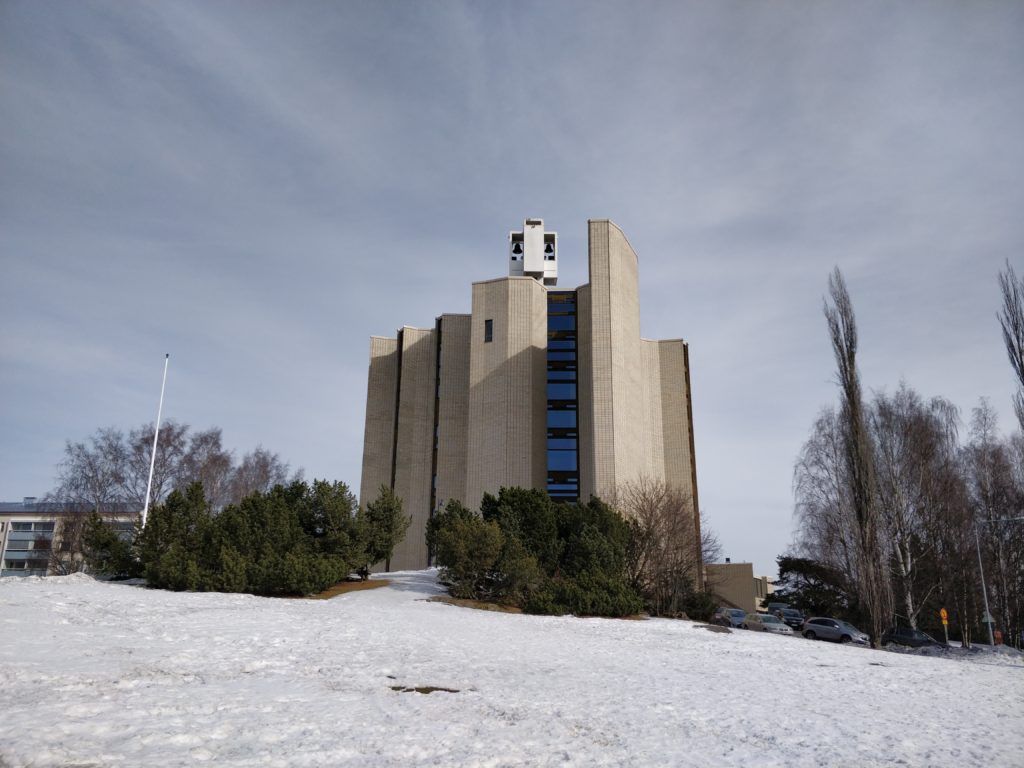 One day in early spiring this year I was in Tampere for the day and had a couple of hours to spare so I thought I would revisit a great modern building that I feel is often a little neglected, maybe because it's a little out the way or maybe because Aalvar Aalto casts such a long shadow over Finnish Architecture or maybe a little of both.
Kaleva Church by Reima and Raili Pietilä the result of an Architectural competition in 1959 won by Reima Pietilä and Raili Paatelainen and built in 1964-66. The building sits on a small hillock at the head of the convergence of two large roads both with postwar apartment blocks lining them.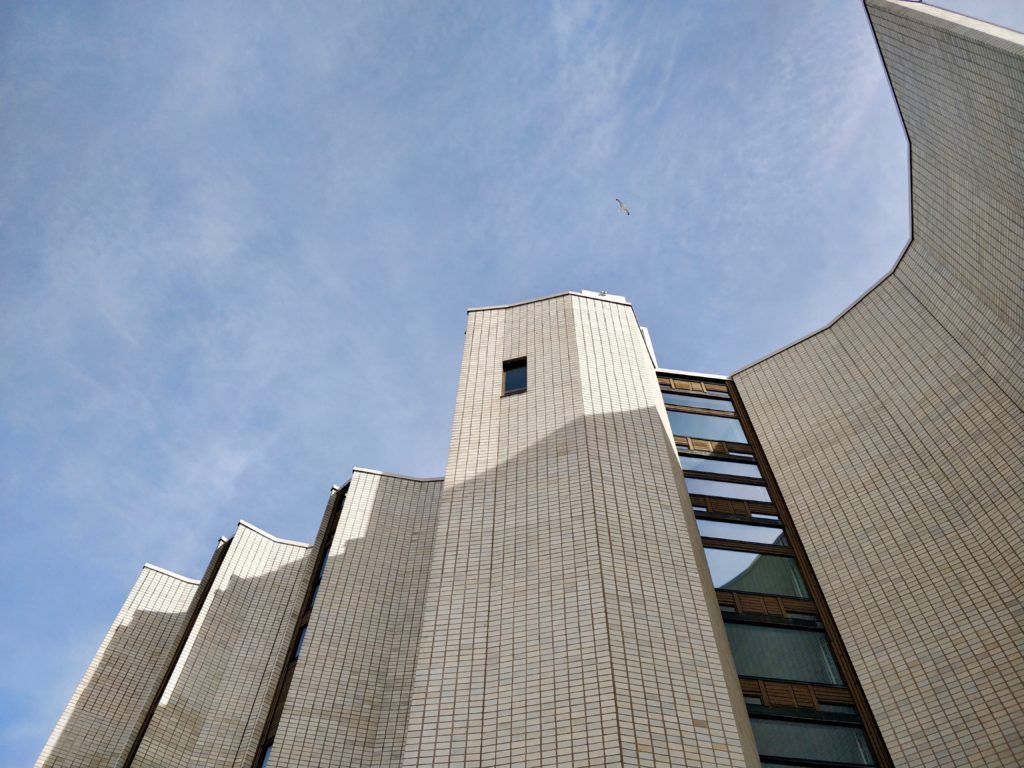 The plan is immediately surprising and consists of a series of high and narrow concrete wings made from 17 35m high hollow concrete u shapes, with full height windows in-between.  Each of these concrete u's are slightly different.
Malcolm Quantrill has written that the Kaleva Church is derived from the Christian fish symbol, generates a daring interior space, with the single-volume nave capturing a powerful, medieval sense of monumentality. I agree it captures a medieval like sense of monumentality but not about the fish symbolism. The fish symbolism appears to me to be a sop to the Christian church it houses, highly organic in nature it looks much more like a leaf. Look at the early sketches from the Pietilä's and I think that seals it.
[gallery type="rectangular" ids="585,584,583,582,578"]
The massive concrete walls were meant originally to remain as bare concrete but I think that someone lost their nerve some part of the way through and pale sand coloured ceramic tiles were used to cover the building instead in an attempt to play along better with the apartment blocks it sits among. It looks a little like a poorly disguised Brutalist construction though I don't think that label sits completely comfortably for this building. The central space and how it is conceived seems so inspired by nature and pays much attention to the play of natural light and space inside make it an exceptional building, one that inspires a feeling much like that in a medieval cathedral, although perhaps lighter and more naturally flavoured.
I know this building in Finland was a little controversial when it was built, some thought it to 'natural' and not modern enough or functional enough for the Finnish Architectural brand but as a church part of its function is to inspire and I find it does just this.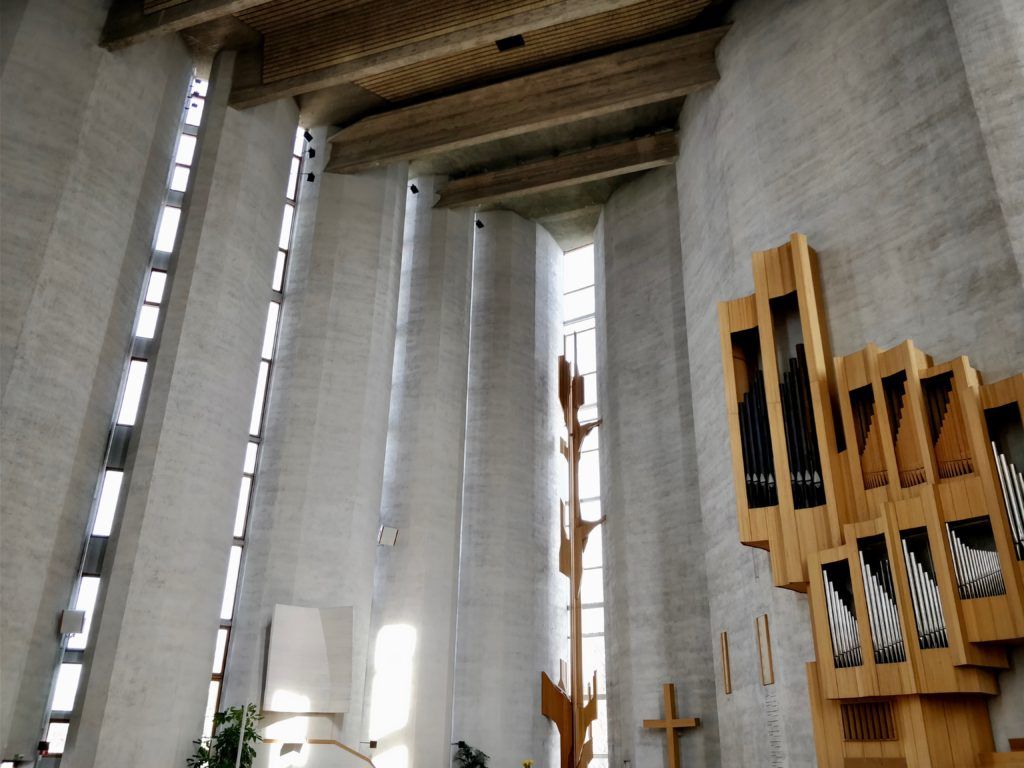 [gallery type="rectangular" ids="619,620,618,616,621"]
References:
Structures and Architecture: New concepts, applications and challenges´ edited by Paulo J. da Sousa Cruz'
Finnish Architecture and the Modernist Tradition By Malcolm Quantrill
Further Reading:
Pietilä's Crystal for the Finnish President by Kati Blom
Gallery of Kaleva Church taken by me on Flickr
Kaleva Church on sosbrutalism.org
---
---
Date
August 11, 2018
---
---