Amsterdam Chanel by
MVRDV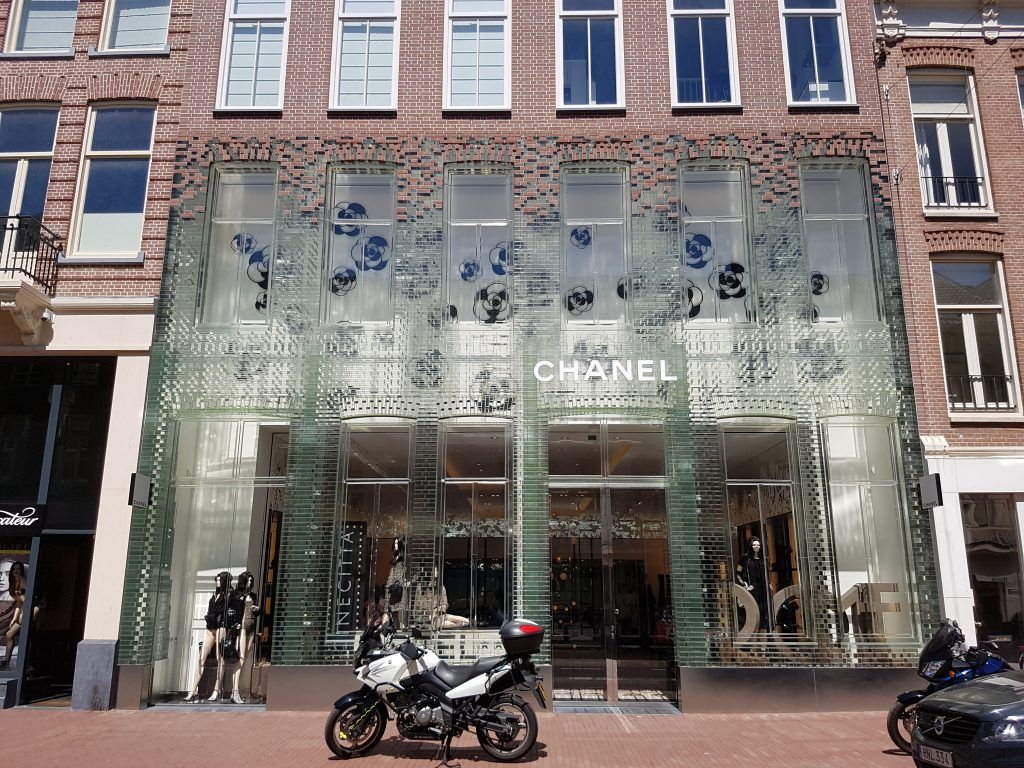 When I lived and worked in Amsterdam MVRDV was one of my favourite Dutch Architects Offices, I loved their experimental bent and when I was back in Amsterdam in 2016 I saw their recently completed Chanel shop a refit of a 19th century Amsterdam town house.
The new shop front is a lovely play on the old brick facade and a modern glass fronted designer shopfront. The bricks of the old facade at the top slowly dissolving into the new glass ones of the shop front.
The shop is in PC Hooftstraat which has since I lived there has been a street for luxury brands and shopping situated beside Vondel park just outside of the old Amsterdam. It's outside of the 9 streets or the old city main shopping lanes but thanks to that can probably accommodate an older richer clientele.
It is worth noting that increasingly Amsterdam is a major player in the Fashion world. Major brands have their world HQ's there like Tommy Hilfiger the home of preppy US fashion is based in Amsterdam, and many others have  their Euorpean HQ's there like Nike for example. The Chanel shop is a small piece of evidence for Amsterdams fashion chops.
Further reading:
---
---
Date
March 26, 2018
---
---